---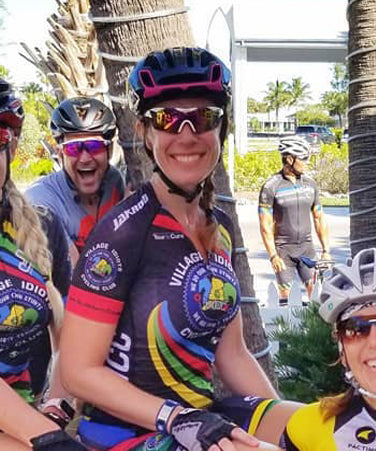 Dawn Zielinski
President
Favorite bike quote: "Life is a beautiful ride" Dawn began riding with the Village Idiots in 2014. This introduced her to other cycling sports – mountain biking and CX. Dawn has competed in sprint triathlons, CX races, Mountain bike races and Xterra triathlons. She became the social director of VI in 2015 and held that post for 3 years. As president, she hopes to continue the VI spirit with fun, safe cycling and camaraderie. Dawn is excited to partner with knowledgeable cyclists to bring clinics, rides, and leadership. FBA Certified Ride Leader/Ride Marshall SafeSport Trained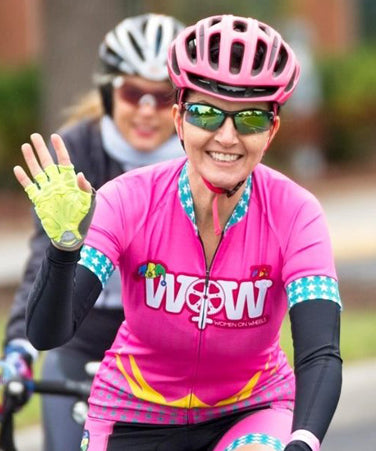 Lisa Michel
Vice President
Nothing Compares to the simple pleasure of riding a bike!, Lisa's love of cycling began as a kid when she enjoyed road rides with family and raced BMX. In college she began mountain biking and continued road riding and racing for a college team. She continues to enjoy road riding the most. Lisa has completed many rides and races including 100 mile events and a one-day 150 mile ride across Florida. She enjoys encouraging women to join the cycling community and is proud to be a part of an organization that gives back to the community.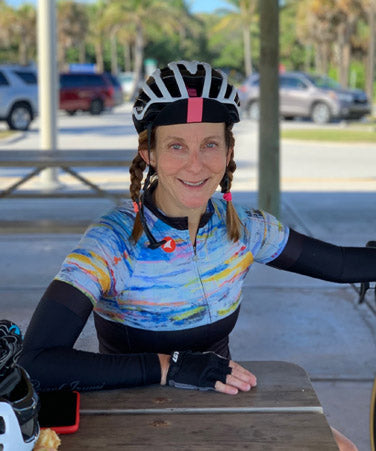 Andrea Sachetti
Secretary
My cycling life began in New Jersey in 2017 when I met Rich. I started out mountain biking and was quickly introduced to road cycling which has become a lifestyle for me. We moved to Florida the end of 2019 and were lucky to find the Village Idiots Cycling Club. I am so grateful to have met a fantastic group of people and look forward to contributing to the club as Secretary. Life is a journey, enjoy the ride!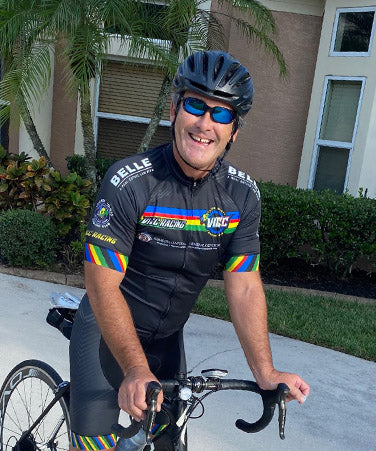 Tony Swart
Treasurer
Tony Swart, originally from South Africa, is Proud to be a USA citizen, Living the  American Dream. He has been a resident of LWR for 20 years with his lovely Family; wife- Leslie, son-Austin, and daughter- Brittany. He has been riding with friends in LWR prior to ViCC being an official club and has found the friendships invaluable.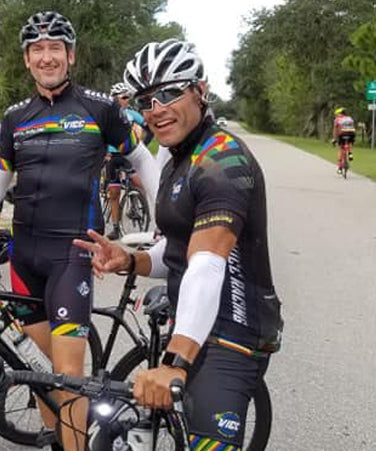 Gio DeCastro
Social Director
Favorite bike quote: " Are we riding or are you hiding" credited to all-time great Lance Armstrong from his book 'Its not about the bike' My cycling timeline: BMX racing from age 8 to 14. Started MTB in North Carolina in 1993 Started road riding in 1994 Started riding with VICC in 2011 I have made some amazing friends in this cycling club! I look forward to being your new social director and having some fun events throughout the year! Ride Strong!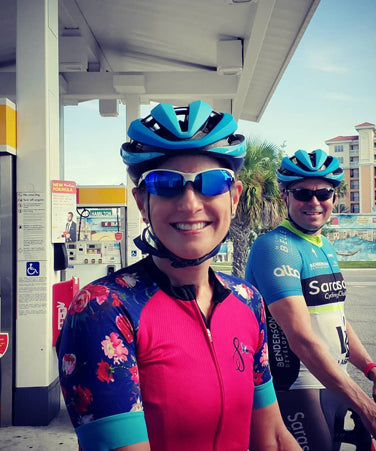 Stephanie Goble
Membership Director
Stephanie and her husband Chad began riding with the Village Idiots long before its inception. After many miles and many years, she has recently branched out into the exciting world of racing. As a new member of the board, she hopes to increase the the club's impact in the community, bring attention to the importance of safe cycling practices, and have fun in the process!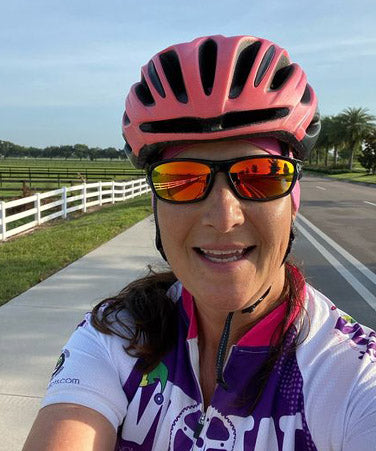 Bonnie Hammer
Media Director
Favorite bike quote: "Its cheaper than a shrink" & "The wind is never at your back, it's in your face or you're having a good day". Bonnie began cycling in 1996 & 1997 with the California AIDS Rides and she's been a member of VICC since the very beginning. Her proudest cycling achievement was climbing up and over Montana's Going to the Sun road and cycling the circumference of the big island of Hawaii. She also recently swam 3.7 miles from KP Hole to Swampy's on the Rainbow River. As a graphic designer and avid photographer she is excited to be the "tomorrow we rides" Facebook post person. Please be sure to send her your photos.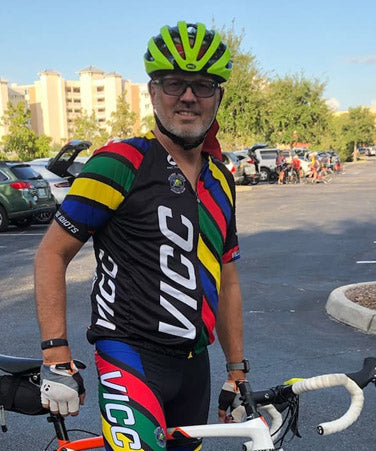 Tom Williams
Charitable Outreach Director
"Life is like riding a bicycle. To keep your balance, you must keep moving". I am a three year Florida resident, and two year VI member. I came to Florida, to work, live life and enjoy. I am a lifelong cyclist, and athletic participant in various guises, and love the year round opportunities to ride here. I look forward to helping the board and club in any way I can.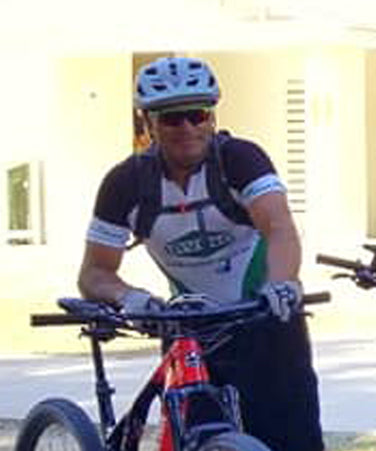 Kevin Publicover
Ride Director
Kevin Publicover came to Florida in 2011 from Nova Scotia Canada with his employer. Runner, cyclist and hockey player for many years. VICC was a deciding factor in living permanently in Florida with always having someone who wants to push harder and the best group of friends that he has ever met!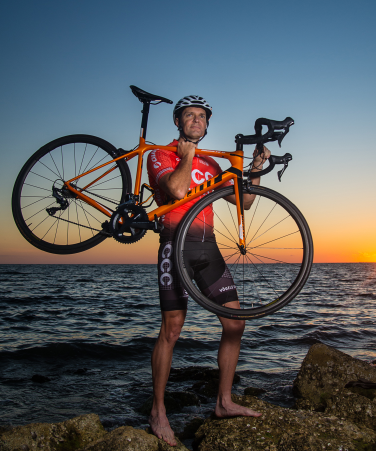 Antonio Ferracini
Ride Director
Antonio has been riding bicycles since the age of three. Originally from South Africa, Antonio was a BMX champion at an early age and then progressed on to road racing which was way more demanding, but having a dad that raced with top level SA pros, he had a good coach. Having lived on five continents, he has ridden in many beautiful locations around the world and decided to declare Florida his home in 2003, (is there any other better location for year round cycling?).